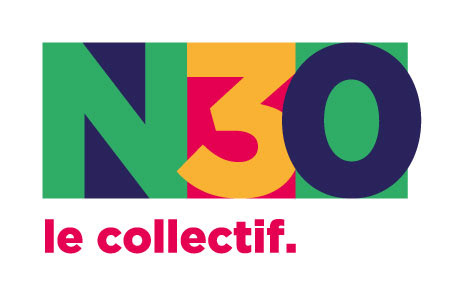 Client :
collectif Numéro 30 (projet personnel collaboratif).
Projet :
collectif d'artistes. Illustrations créées avec ♥ par Adèle & Émilie. Chaque oeuvre est imprimée en giclée print en 30 exemplaires, signés et numérotés à la main.
Rôle :
co-conception et développement du projet, conception de l'identité visuelle globale, création graphique du logo, création de la carte de visite, conception graphique et réalisation du site Internet.
***
Client:
Numero 30 collective.
Project:
artists collective. Illustrations created with love by Adele & Emilie. Each work is printed in art print technical in 30 samples, hand-signed and numerated.
Job:
co-creation and development of the project, creation of the global visual identity, graphic design of the logo, graphic design of the business card, web design and production of the website.